I have it.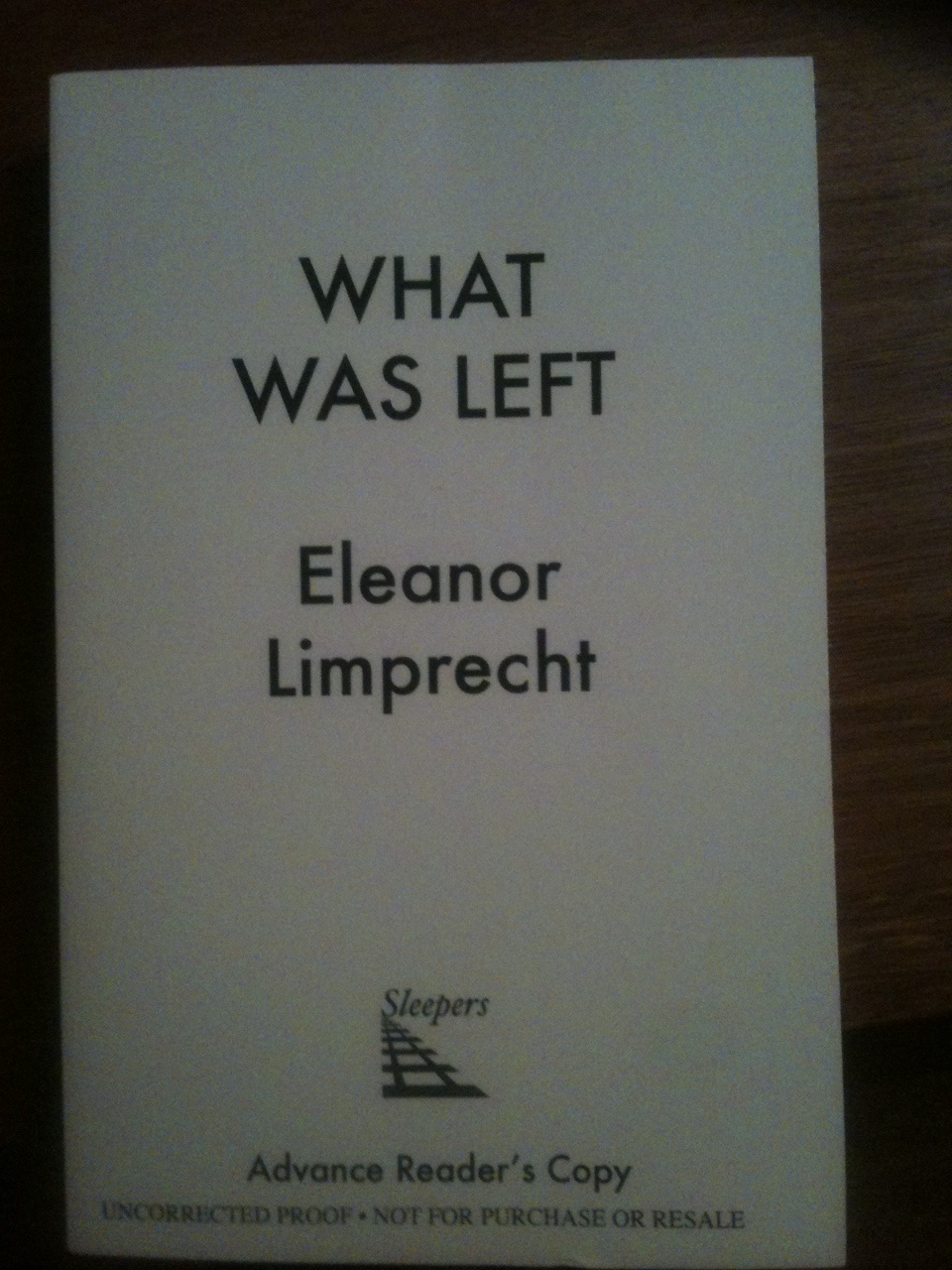 A bound proof copy of my soon-to-be-published (September) first novel. I've been up to my earlobes in itty-bitty proofing details over the past few days and still, other people are finding mistakes that I will never find. Like my husband's sister's father-in-law, who spotted a few after picking up a copy and flicking through. I was mortified that he had seen them so easily and I had missed them, until I learned that he used work as a proofreader as a young man. Now I feel less mortified and more grateful for his help.
There was a time when I couldn't cope with any feedback about my writing. I would rather pluck out my eyeballs with tweezers than hear something unflattering. It was so bad that as an undergrad, I wouldn't read the comments on my graded essays because I was scared they would be negative. It kills me now to think of all of the useful criticism that was wasted this way. All of the improvements I could have made.
I have journalism to thank for developing a thicker skin – you can't avoid people tearing apart your writing and reconstructing it in a newsroom. It also helped reviewing books and teaching writing, because I learned that criticism doesn't come from a place of vengefulness, but the opposite. It comes from the generosity of someone sharing their experience. Years later, I now ask for criticism: 'Tell me what's not working for you,' I say in writers' critique groups, to my PhD supervisor, to the early readers of my novel. 'Be tough, I can take it.'
Can I really? That remains to be seen when What Was Left is really out there, in the world, on the shelves in bookstores and the screens of e-readers. At least, I hope, there won't be (many) errors.